​Global Partners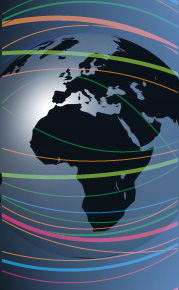 DANTE has long played a key role in the international research and education (R&E) networking community, supporting global research by working with its partners and regional R&E networks across the world.
Creating the global research village
This collaboration is helping to build a global research village that interconnects users, enabling them to work together seamlessly to drive forward vital projects that benefit us all.
For example, many vital research projects rely on collaboration between Europe and North America, requiring  high capacity and end-to-end services to seamlessly share information, work together in real-time and monitor performance.
In addition to the regional networks that DANTE operates, the company also works closely with North American networks such as Internet2 (USA), ESnet (USA) and CANARIE (Canada) – much of this collaboration is through the America Connects to Europe (ACE) project.
By creating an inclusive, worldwide research community these networks bridge the digital divide, enabling collaboration irrespective of physical location.
America Connects to Europe (ACE)
Funded by the National Science Foundation (NSF), ACE aims to provide multi-domain connectivity and services across the Atlantic. This means that large user projects that span the two continents can collaborate seamlessly using IP and point-to-point services in a coherent, managed environment. The ACE project is led by Indiana University, working in partnership with DANTE, Internet2 and NYSERNet.
Peering relationships
The networks that DANTE operates link to partners across the world. As the global research village develops, high speed research connectivity and services need to span the world and we have developed the peering relationships to ensure that users can collaborate with peers wherever they are located.