​​​​Activities and Services
DANTE's activity and service portfolio offers network planning, procurement, build and operation; as well as coordination of research programmes and development of innovative services.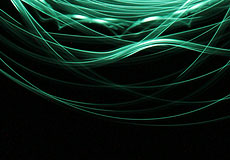 Research projects are increasingly international in scope, involving many partners across the world with heavy reliance on the large-scale sharing of computer-based information. Ensuring that data and resources can be accessed quickly and easily can greatly accelerate collaborative research, across the entire spectrum of disciplines - from drug discovery to bioinformatics; space research to particle physics; and from earth observation to the performing arts.
The benefits of research and education networks are also felt by much smaller projects and institutions. In many cases, the provision of reliable, high speed connectivity can transform a community or region, bringing access to online learning, remote medical diagnosis, and often attracting outside investment.
This is the diverse world in which DANTE operates, managing networks and delivering services that bring real value and benefit to society by helping to accelerate research and enrich education.