​ORIENTplus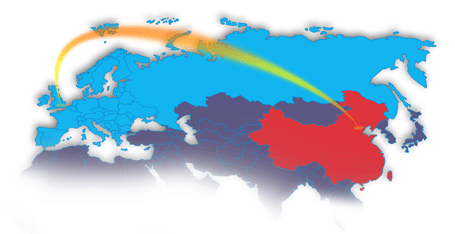 The ORIENTplus project connects the research and education communities of Europe and China. It links the Chinese NREN's CERNET (China Education and Research Network) and CSTNET (China Science and Technology Network) with the 50 million users of the pan European GÉANT network via super-fast connectivity between Beijing and London.
Jointly funded by the European Union's FP7 programme, the Chinese government and European and Chinese NRENs until 2014, the project is coordinated by DANTE. With high-capacity IP and point-to-point connectivity services, ORIENTplus provides the highest capacity connection and the shortest network path between the two regions. In January 2013, the link capacity quadrupled to 10Gbps to meet traffic growth.
ORIENTplus underpins a wide range of data-intensive Sino-European scientific collaborations, including participation in the Large Hadron Collider (LHC) studies, the ITER global energy fusion programme, projects at the Shanghai Astronomical Observatory, the ARGO-YBJ cosmic ray observation initiative and genome projects between the European Bioinformatics Institute (EBI) and the Beijing Genomics Institute (BGI).