Research & Education Communities
The high-speed networks that DANTE and its partners operate are central to the development of truly global communities.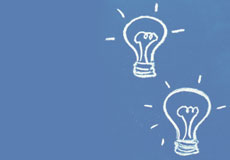 The world of research is undergoing a radical shift. The model where research partners saved information locally, making sharing difficult, is being replaced by a collaborative model which sees centralised stores of information available to all. Given the ever-increasing size of this data - the "data deluge" - this makes high speed network capacity critical to research success in projects as varied as medical research, radio astronomy and extreme weather prediction.
In a similar way, education and learning was previously limited by the physical presence of the tutor but the geographic boundaries are increasingly being overcome with the evolution of high-speed networks and the introduction of collaborative tools and remote access applications, such as video-conferencing. This is leading to truly global education and knowledge-sharing.