​​​​Research Networking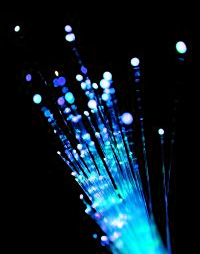 Research and education (R&E) networks are high-speed data-communications networks that are independent of the commercial internet and are dedicated to meeting the needs of the academic and research communities. They allow researchers, academics, teachers and students to share information electronically in a reliable and timely fashion and to work together effectively.
Each country decides which groups will benefit from its national R&E network and many choose to extend connectivity and services to primary and secondary schools, libraries, hospitals, laboratories and government organisations to benefit users from all sorts of disciplines.
R&E networks exist at three levels:
National  Within a country, a National Research and Education Networks (NREN) links together some or all of the universities, research institutions, schools, hospitals and museums. This allows each institution to benefit from access to increased bandwidth and to share services and applications, working collaboratively on projects of national interest and concern.

Regional  At a regional level, NRENs join together to form regional R&E networks, greatly enhancing the opportunities for working together on health, climate or environmental issues of concern to more than just one country. There are now regional R&E networks covering most of the globe. DANTE operates the GÉANT network which interconnects the European NRENs.
Global  Finally, regional R&E networks are connected together to create new opportunities for large scale and collaborative global research. Access to the global R&E network infrastructure allows any student or researcher to connect to and work with any other, wherever they are in the world. DANTE works with regional partners across the globe to help design, build and develop this global network infrastructure.
DANTE works with NRENs and in cooperation with the European Commission to plan, build and operate leading research networks worldwide. To view these networks, visit our DANTE Network Projects section.